*I translate a Japanese article into English
Vega is studying so as not to drown in the waves of a society where AI is progressing.
In September 2018, RSP Co., Ltd., an affiliate of our Breeze Group , pre-opened an unmanned convenience store robot mart in Nihonbashi .
(As of November 2018, stores are closed for preparation of payment system introduction)
It may be well known, but in 2018, prototypes ahead of unmanned cash register implementation by AI like so-called "Robot Mart" one after another It is the year when it was announced.
Since 2016, we have announced AI development in various industries (unmanned payment system equipped with deep learning AI or a similar system development), and by running a prototype machine, Japan is finally getting into full-scale AI Maybe many people think that the process will progress.
This wave is expected to become even greater as the convenience store, a familiar entity derived from autonomous driving technology for cars, has become AI.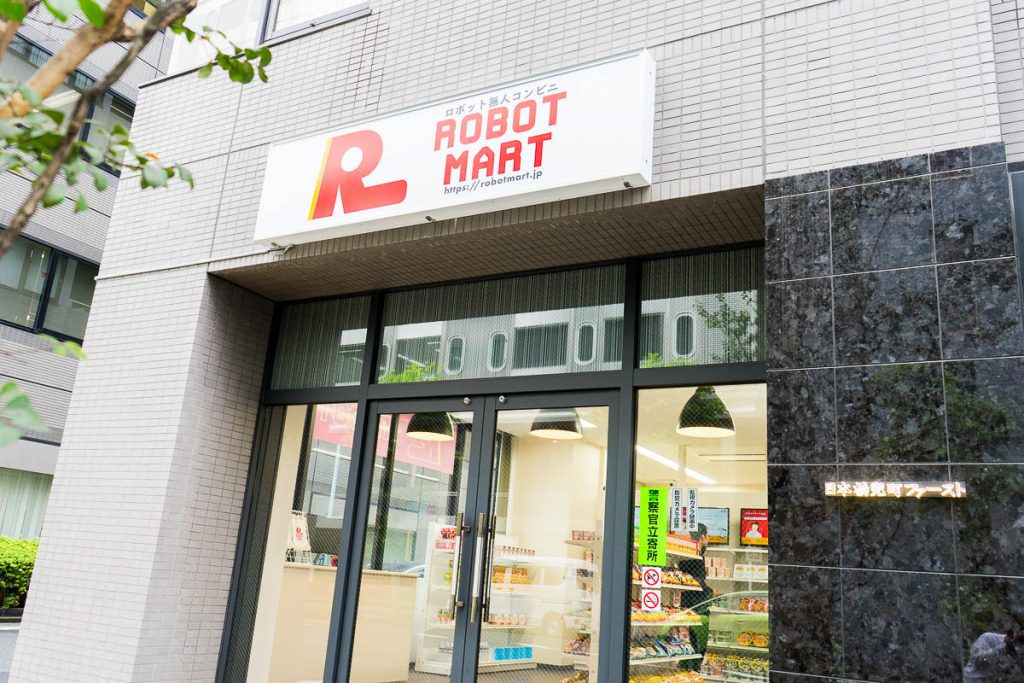 Sign post "Wonder cash register"
* Different from Super Wonder Cash Register.
Cash register specifications
・ As in the past, there is a cash register, and products are identified and accounts are settled using cameras and sensors in the cash register.
Achieves a sense of speed by simplifying merits and cash registers.
・Compared with specifications requiring IC tags, it can be operated at relatively low cost.
-There is some employment needs because of the need for operation and maintenance personnel.
・ Specifications are electronic money, but there is a cash register, so there is room for expanding the range of settlement methods according to needs.
demerit
・Amazon, the sense of speed is inferior to the cashier process.
-Since camera sensors are concentrated at cash registers, specifications are required to be able to identify within the cash register, and technology for identifying a large number of products is required, so technical issues are said to surpass Amazon Go form You can.
Introduction
Although the word "AI" is sent from all media, it is surprisingly difficult to tell how far it is going.
So, based on this experience, I would like to take a look at the "now" of one AI technology from the perspective of unmanned convenience stores, to what extent AI is progressing, how much quality is it.
The specific method of this verification is to experience once each in October and November, and to see the speed of improvement.
Now you can see the development speed, albeit a bit rough.
First day of verification (October 19)
On the third day after opening, long lines of men and women of all ages had to be issued, and it took 40 minutes to enter. From the feedback, the people who are eager to catch the little information and understand the interest and the degree of interest in unmanned convenience stores by Japanese people can be seen.
I enter the store with an IC card, but there is some sense of the future, and the appearance and the air that I exude are that even if I have passed the age of 30, I will be able to increase the tension.
From the perspective of the store, items like so-called ordinary kiosks were displayed, but looking at the ceiling, numerous cameras were installed, and here again the future was scattered.
For verification, I decided to buy one item from all shelves, and a completely different item.
Also, in order to bring out the realism, we picked up and returned goods and set it as a platform at the station, so we tried to do shopping without using a basket and holding as much as possible with both hands (more feelings).
When I actually went shopping and looked at the payment monitor, I was aware of all the items I had.
However, about three items that I didn't remember were included on the monitor.
I deleted something I did not buy on the monitor's edit screen, settled it with an IC card, and left the store.
As a result of the first verification, it seems that the ability to identify all products by camera was difficult within three days from the start of the demonstration experiment.
Also, since it is at the stage where AI is learning, it seems difficult to read human behavior patterns. I was even more excited about how it was changing a month later.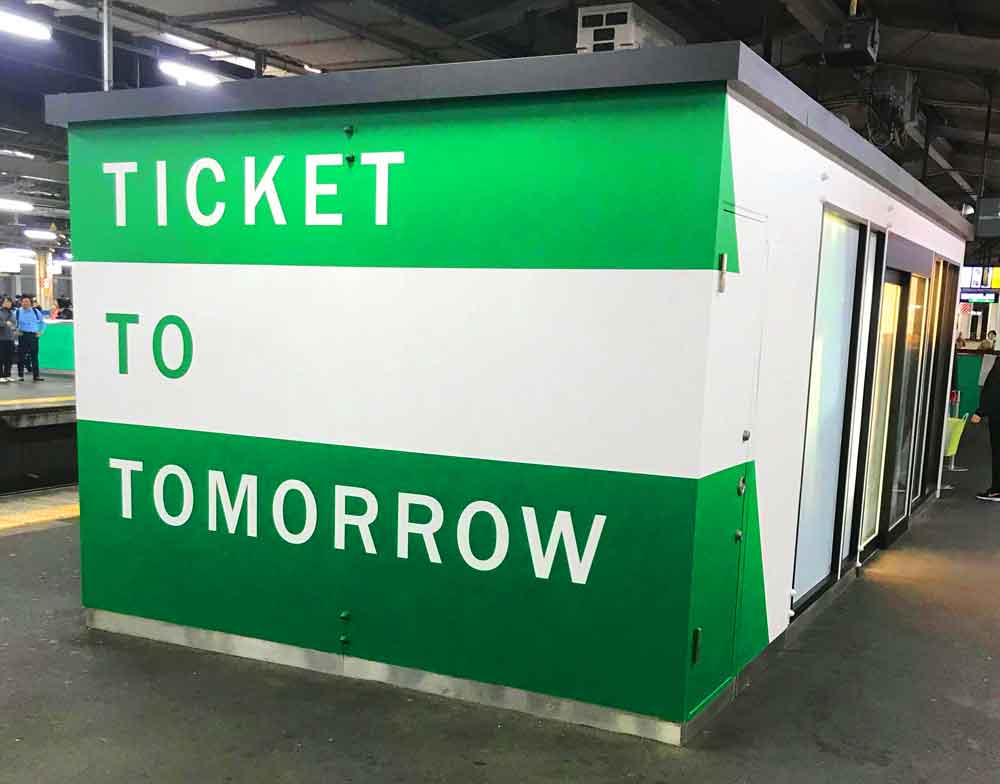 Verification Day 2 (November 22)
As it has been open for more than a month, I was able to enter the store immediately. This time, like last time, I purchased the same thing with awareness of more realistic consumer behavior.
The settlement monitor showed only the products I picked up.
Compared to the previous time when there was an error of more than half, there is a marked improvement in accuracy.
What I was sorry about last time was that I didn't have time to talk to the people in the field.
However, this time, the site was calm, and I had time to talk with people on the site.
According to the story, the accuracy has improved remarkably, and the error rate is around 10%.
About the future, the sign post
"Through this demonstration experiment, we were able to achieve the original objectives, such as confirming and resolving issues for improving the accuracy of the system and commercializing unmanned payment stores. With that in mind, we will further promote development with the aim of streamlining the operation of retail stores and future unmanned operations."
The company seems to be developing standards for retail stores, as disclosed in the release.
Conclusion
Through this experience, the unmanned cashiers at retail stores seem to have the technology that can be realized in the not-so-distant future.
However, there are also concerns.
In this demonstration experiment, the person who simply aimed at "shopping at an unmanned cash register" was the subject of the experiment.
It is self-evident that the behavior patterns of people that can be assumed in the original retail store are more complicated.
Behavioral patterns that are far from children's behavior and those who do shopping such as wind shoppers, quick response to time sales and discounted goods, returning products to another shelf after dropping products, consumers from shelves It is not really clear whether AI can respond to behavior patterns such as the exchange of products between consumers instead of the flow of products to the market.
Based on the above, we look forward to seeing where we can make a difference from competitors as cash register development competition intensifies in the future.
Future AI business
I think there is a chance to hear the word AI in various industries, not just unmanned cash registers at signposts.
There is no doubt in that sense, and the number of companies that are actually listing this year are selling their own industry + AI. HEROZ Co. , Ltd. ,
which incorporates AI in the Internet business, and EduLab , Inc. , which incorporates AI in education, RPA Holdings, which sells RPA business and AI and is fully listed, and companies with high profile, Mercari and Softbank Is a company that went public this year, and of course it is well known that both companies have adopted AI. It is expected to increase further next year. From now on, I think that it is not only about improving AI but also what kind of work and what kind of AI to adopt, so to speak, like an AI consultant, is more necessary to survive the AI ​​market . In this unmanned cash register, consumers' behavior can be narrowed down to some extent at retail stores like kiosks in station platforms.
Therefore, the AI ​​to be incorporated in it does not have to be a deep learning type AI, but it will not be difficult to incorporate it if it improves the conventional knowledge-packed type AI that remembers consumer behavior patterns feel.
This experience shows that AI development is not the only AI business.
I hope to write about AI somehow next time.
Reference Material
Link to :
Sign Post | Partially excerpted from IR information release
Company Quarterly Report 2019 Collection | Toyo Keizai